Hawk Mountain Shelter to Stover Creek Shelter. 5.3 miles. 2.8 miles to go.
After a promise of sun today, I left the shelter in a drizzle. By 10:00 the rain stopped, but no sun.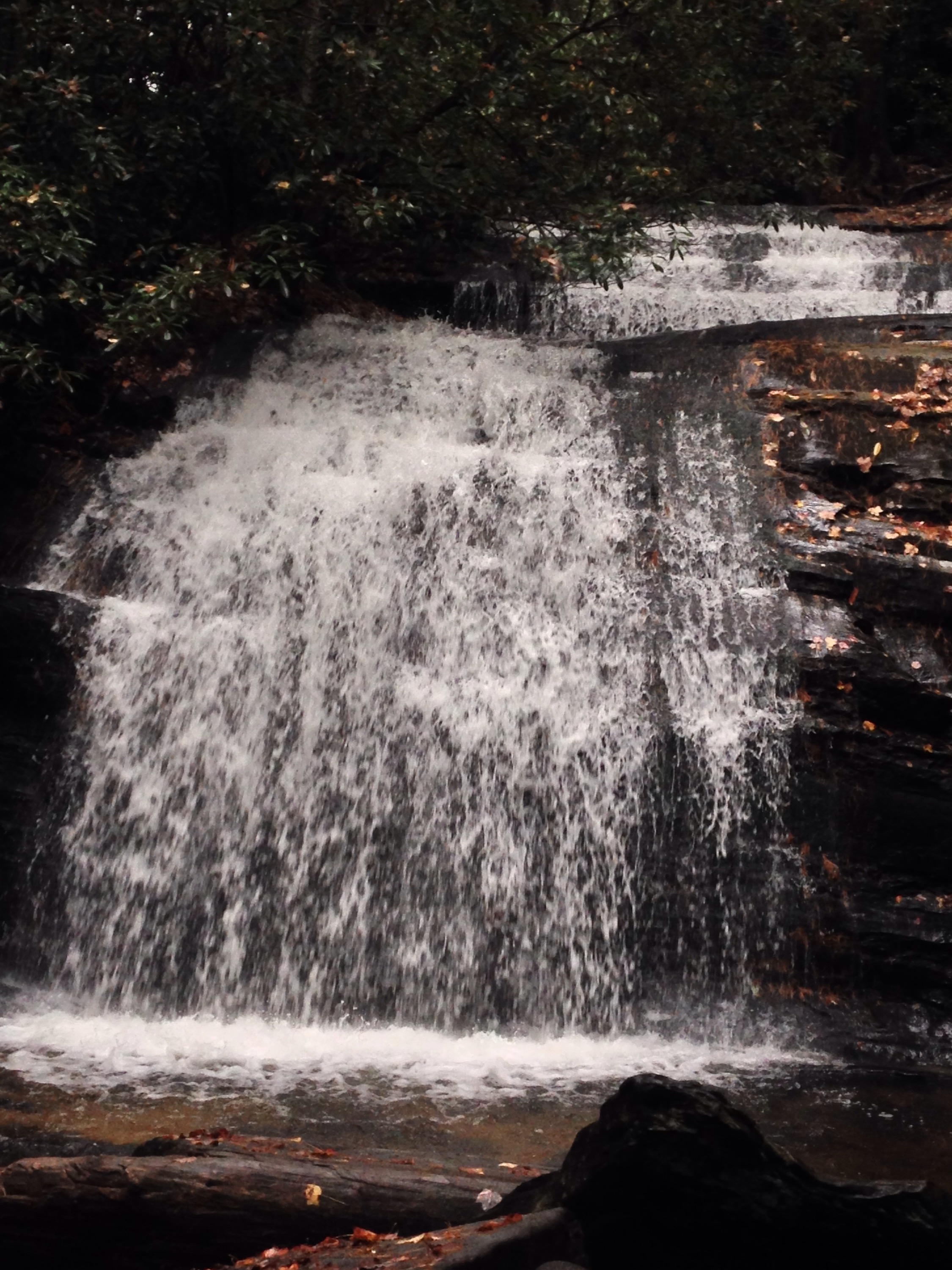 For the first time, the trail for the last 5 miles has been wide and flat, like a paved road. I did follow a stream that was really flowing after the rain.  Long Creek Falls was spectacular.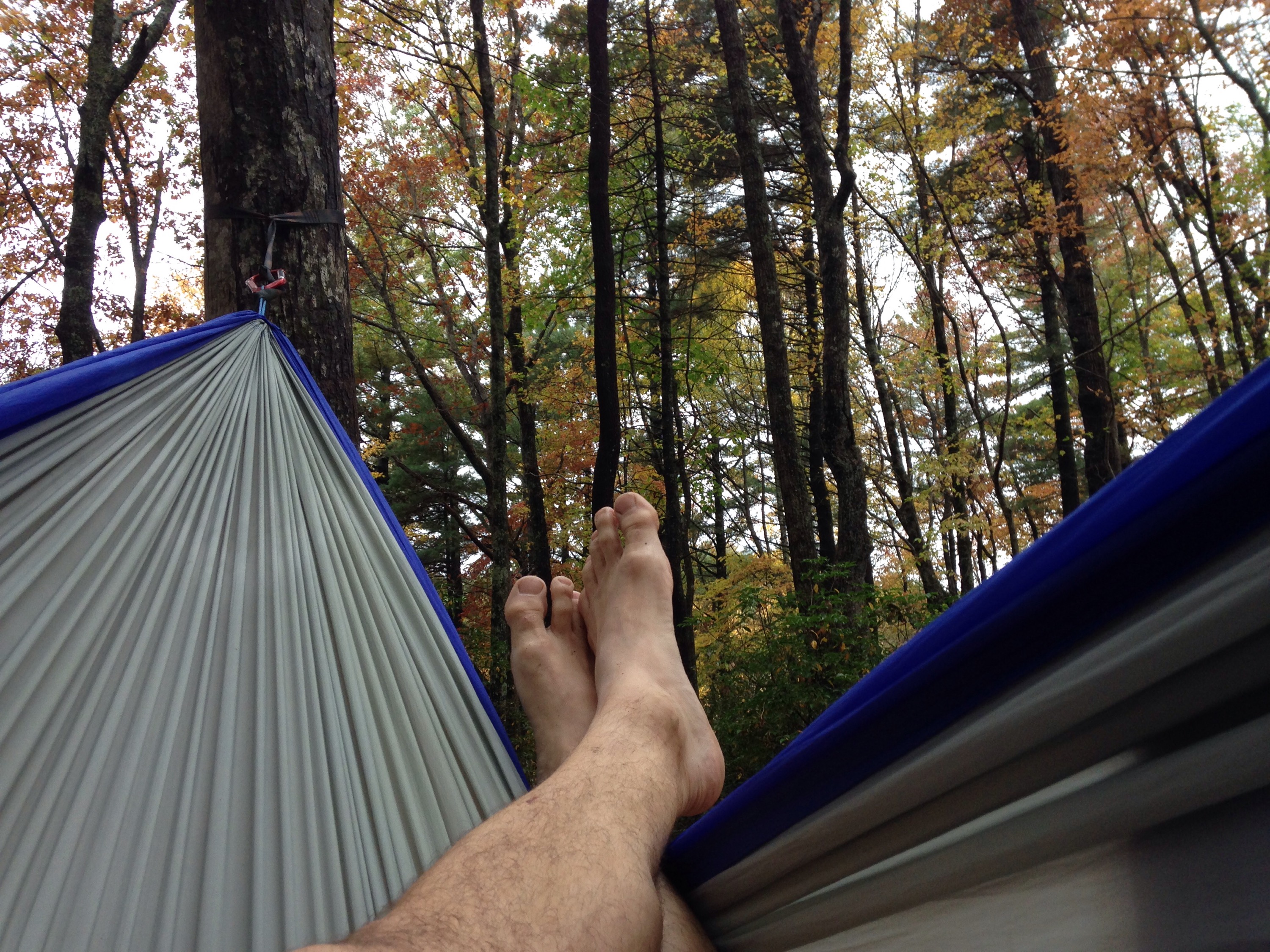 Made it to the shelter by 12:30. This is a really nice shelter for my last night on the trail.  I set up my hammock for an afternoon nap, and the sun is wanting to come through,  as the sky turns blue.
I meet my Georgia Sherpa, Wayne, at the bottom of Springer Mountain between 10 and 11 tomorrow for the final 2 miles to the Southern Terminus of the AT.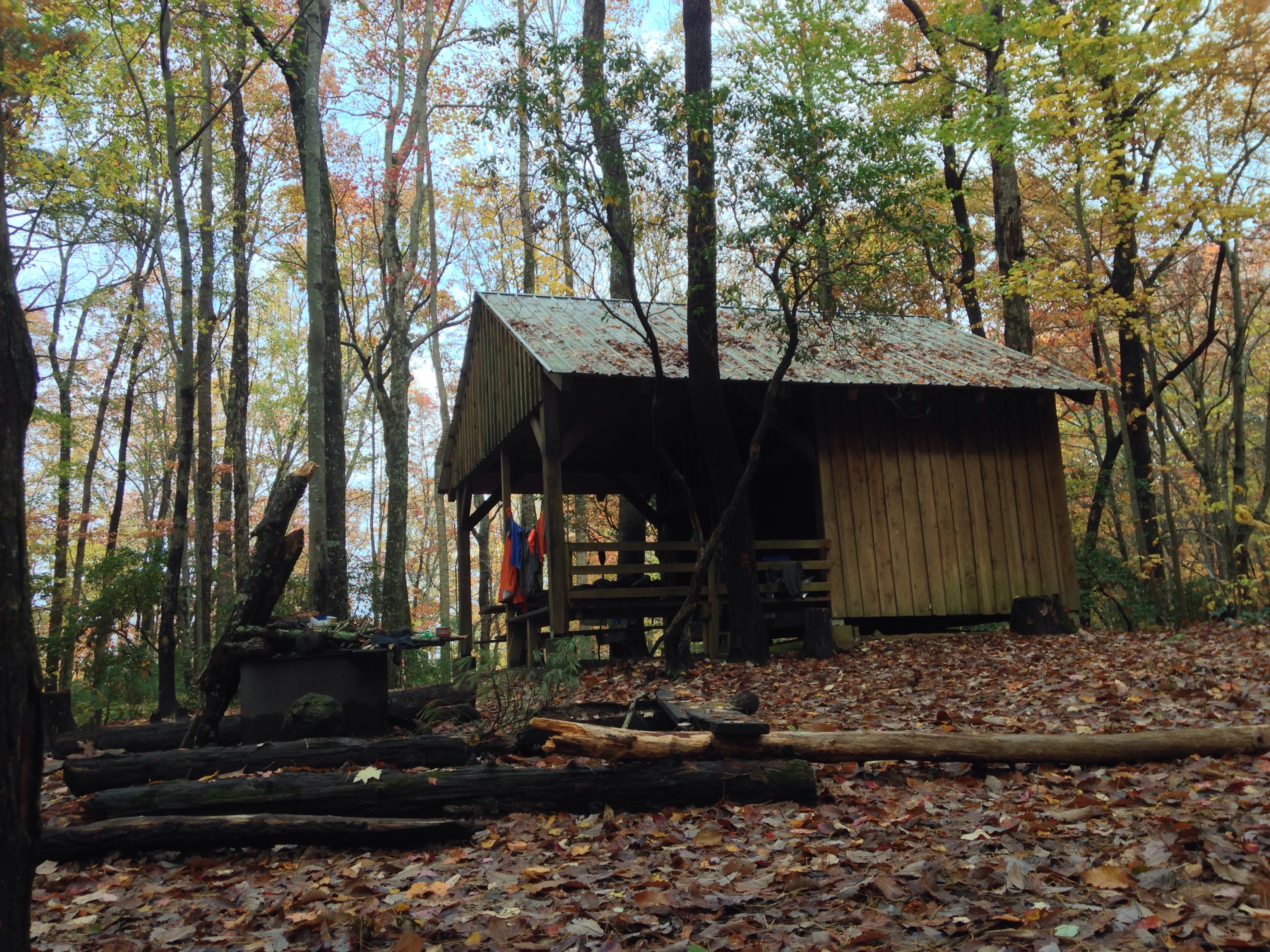 I'm proud that I accomplished my goal of 300 miles, but sad that my time on the trail is ending.