Stover Creek Shelter to Springer Mountain, Southern Terminus of the AT, to Benton MacKeye Trail (BMT) Loop 2.8+5 miles.
.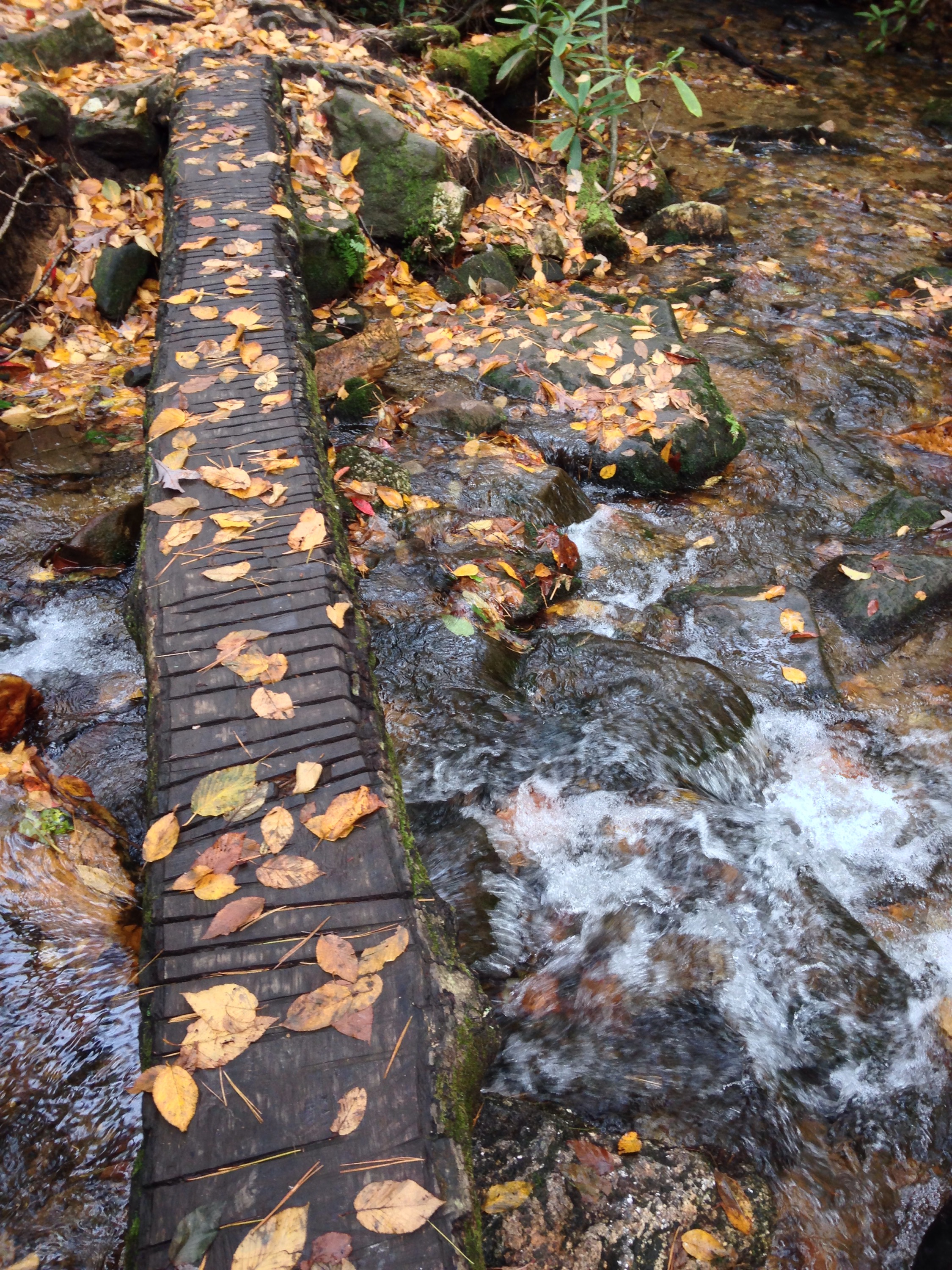 I popped up early, and was on the trail by 9:00 for my last day of hiking, somewhat sad that this part of the adventure was ending.  I met Wayne, my Georgia Sherpa, at the Forest Service Parking Area for the climb up Springer Mountain.  It was only 1.9 miles from the shelter, so I had plenty of time to get there and take some pictures of my boots.  The Merrell Moab Ventilators held up well.  They even have a few more miles left in them.  The only thing I don't like about them is they take 2 full days to dry once they get saturated.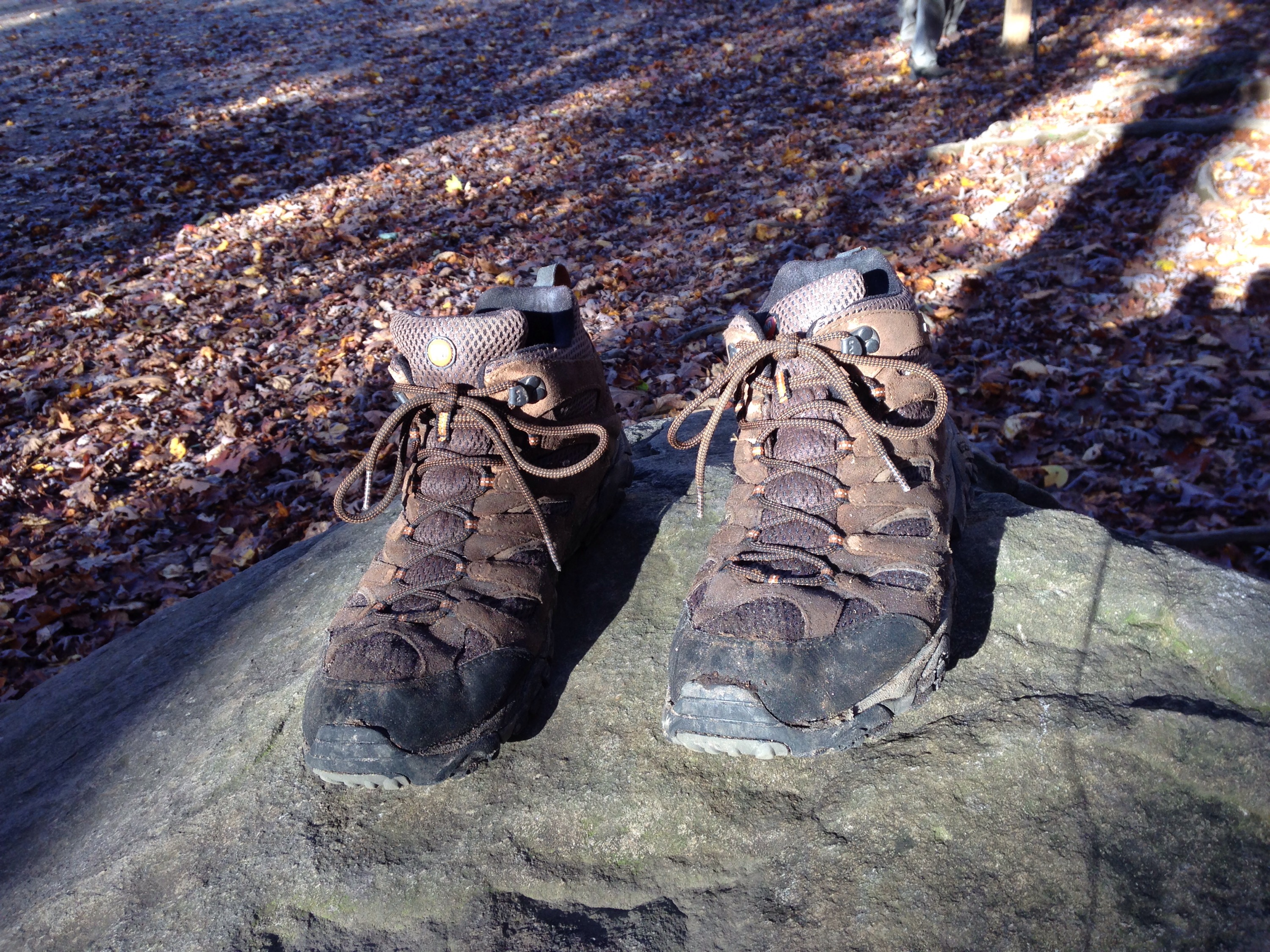 The sun greeted us for my final day, and Wayne joined me for the trip up Springer, then a little extra on the BMT for fun.  I emptied my back for my first slack packing of the trip.  It was kind of nice to hike with only about 10 pounds of gear.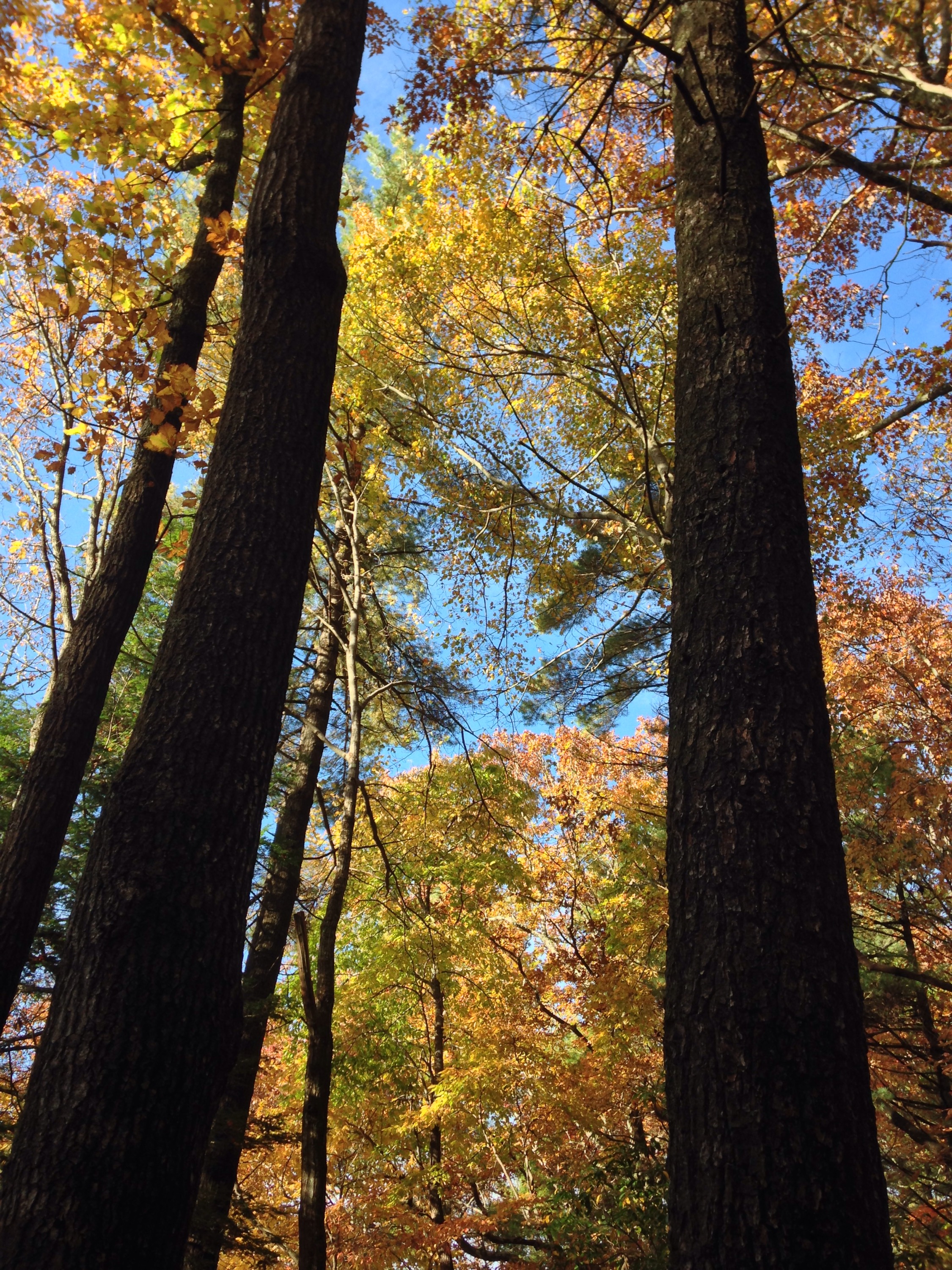 The first, or last blaze, depending on your direction.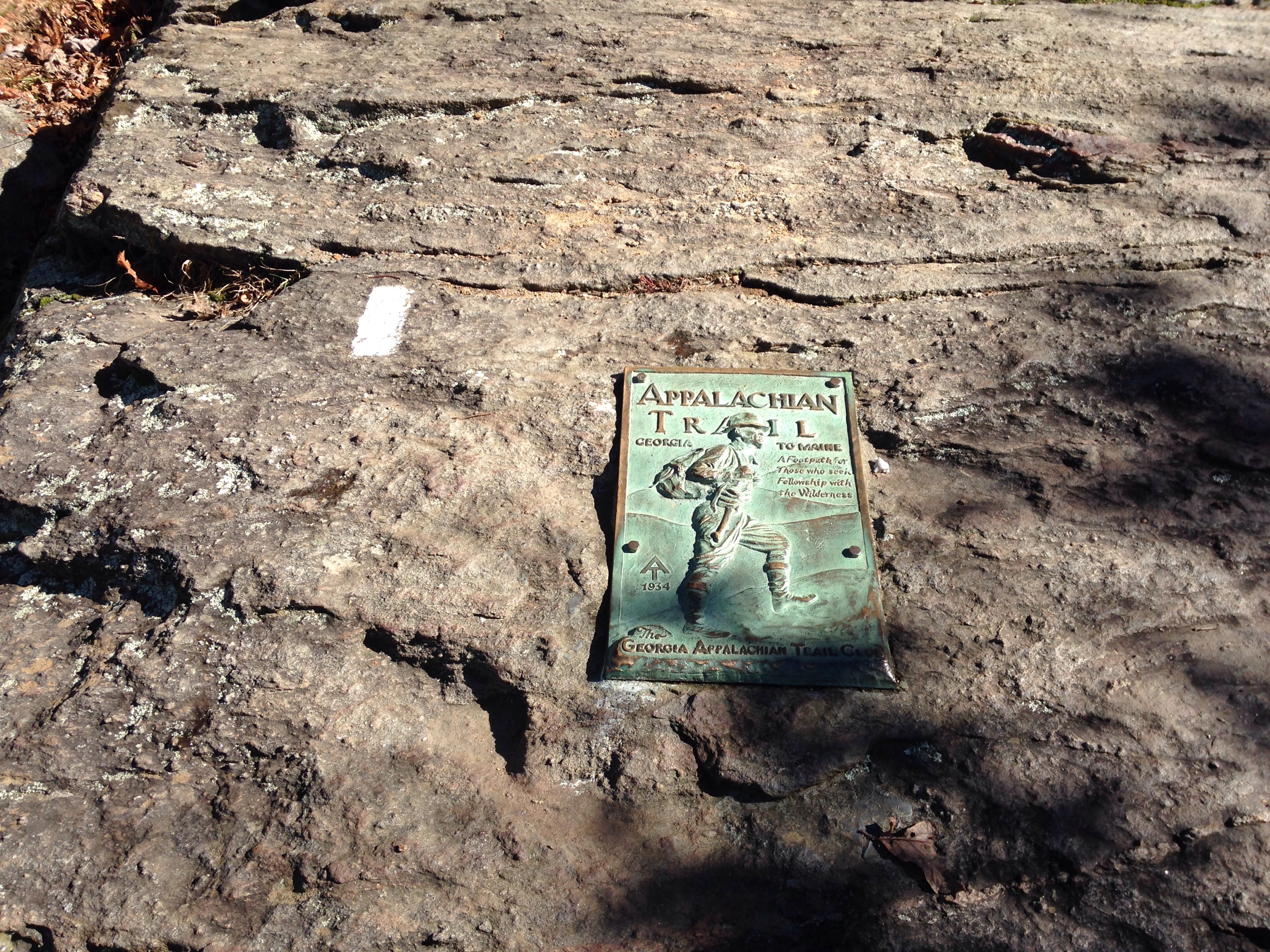 Logging in on the Springer Mountain Log book next to the plaque.
Maybe not the best view, but a nice view…We had lunch at an overlook of the BMT.  Wayne was nice enough to bring turkey sandwiches, chips, and apples.  Fresh, un-squished bread makes all the difference to a hiker.